There are so many reasons why we like to read. It might be because we want to switch off from our daily lives and dive into another world to inhabit an interesting character.
Or it might be because we want to challenge ourselves, reflect on our biases, listen to other voices and rethink our world views from the safety of a book.
Reading puts us firmly in the shoes of people with experiences vastly different from our own, and if we want to be more tolerant and understanding, we have to listen to them.
Our essential guide to the best feminist books
So why a list of our most interesting feminist books? Any study of history will show you that women's voices have often been excluded from much of literary history and with Christmas around the corner, we thought it was the perfect time to write a list of the best 10 feminist books on our shelves this year to help you to choose your favourite and support women authors today.
1. Constellations: Reflections from Life by Sinead Gleeson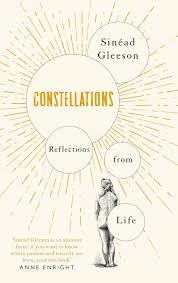 The Irish author Sinead Gleeson has experienced chronic panic since the age of 13 and one of the themes of her book is the physicality of pain. She reflects on the social and political implications of women's bodies and how they are perceived from a medical and legal perspective.
Another core theme is Catholic teachings about women's bodies. Gleeson's context of a changing Ireland is brought to the forefront of the novel as she reflects on women's place in a society steadily throwing off the shackles of its religious background. Throughout the book, she discusses the ways in which women have to present themselves, their opportunities (or lack thereof), the progress that has been made and how far we still have to go to be treated equally.
It's a book that will provoke you into thinking about how people experience different ways of physically being in the world.
2. Eve was Shamed: How British Justice is Failing Women by Helena Kennedy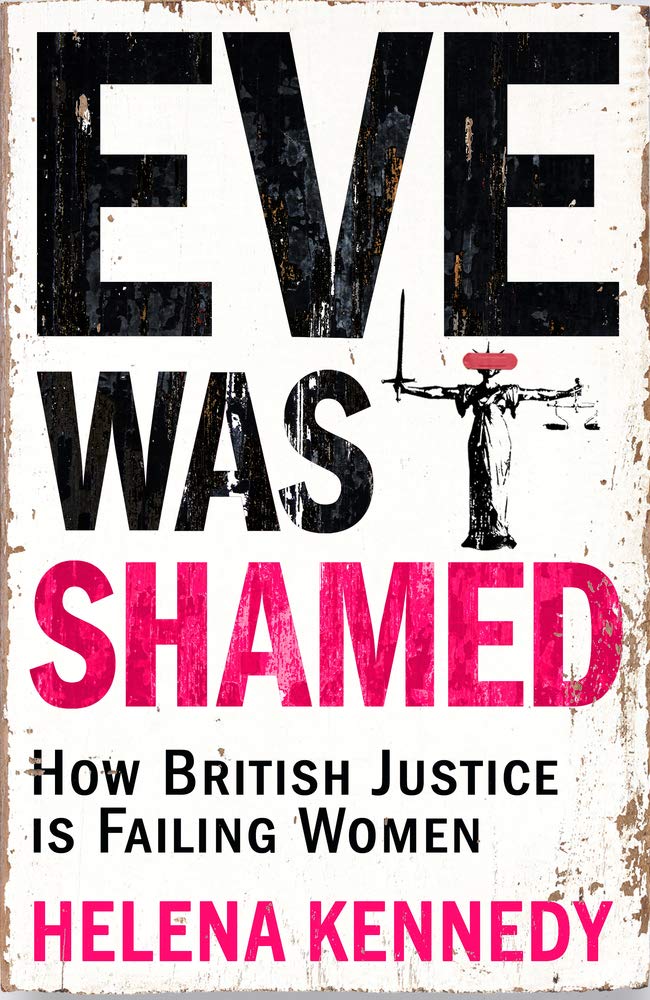 This book, written by one of the UK's best-known lawyers, asks questions about the British legal system and the specific challenges regularly faced by women. This is not a book that is overly difficult or abstract to follow, instead it clearly presents serious issues and condemns those responsible.
The calls for the legal system to change with the times is a major theme throughout the book. It's a really great book to give to somebody who needs a basic explainer of the inequalities that have existed between men and women today because it explains clearly the practices that have been in place for thousands of years and how that impacts women's lives today inside and outside of the legal system. Kennedy argues that women are disproportionately punished by a male-dominated and male-created legal system.
She discusses the way that rape trials are held, with humiliatingly invasive questions being asked to victims, the treatment of women from ethnic minorities and the way society views women living with domestic violence. Kennedy has a wonderfully ruthless way of writing that cuts to the heart of issues and makes you question how these structures still exist today as well as advice on what to do about it.
3. Everything I Know About Love, Dolly Alderton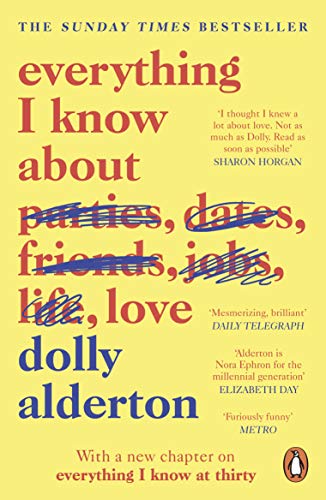 The first thing you'll notice about this book is that it stretches to a whopping 368 pages. To be brief about it, it's far too long. While the book does offer some interesting insights and musings on the growth from adolescence and womanhood, some sharper editing would have made the reading experience much more enjoyable. One of the key themes of the books is love and loss, and what the author has learned from her experiences.
She writes in a wonderfully upbeat way and you understand that the experiences she discusses are, although perhaps not universal themes, certainly relevant to many women. Her anecdotes are undoubtedly entertaining and amusing but after a while, it can get tiresome to read about another drunken escapade.
4. Girl, Woman, Other, Bernadine Evaristo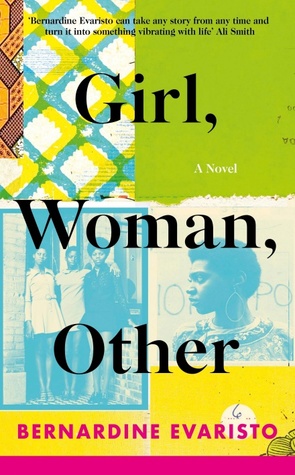 From the very first page, you are drawn into Evaristo's incredibly evocative writing. Her prose is rich poetry and it's a joy to read. There is nothing pretentious or overwrought about the language in this book though as it's sharp, incisive and confrontational about its own characters.
The intersecting stories told from different narrative viewpoints is a classic approach and makes it impossible to stop reading.  The majority of the characters are black British women navigating their lives in London. At no point in the novel would a reader feel that what they are reading are token issues in the form of characters to allow the author to highlight their viewpoints because these are fully realised characters using language that is taken straight from real-life conversations.
The story is one that will stay in your mind long after you've put the book down, and it's hard to pinpoint exactly why. It might be because of the nuanced and complex characters, the thoughtful and considered treatment of these women's lives or the rich portrayal of a community that doesn't get enough representation in mainstream media.
5. Hunger: A Memoir of My Body by Roxanne Gay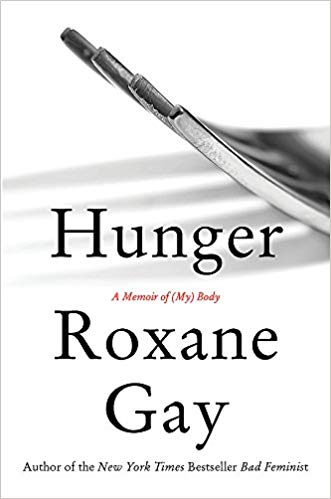 This book is not one that you can read comfortably. Gay takes an honest, raw and unfiltered look back over her life, with the focus being on her weight loss and a horrific incident that happened when she was 12 years old.
"This is a book about my body, about my hunger, and ultimately, this is a book about disappearing and being lost and wanting so very much, wanting to be seen and understood. This is a book about learning, however slowly, to allow myself to be seen and understood."
It's difficult to write a review of a life story that gazes unflinchingly on aspects of the human condition that are so shockingly evil and the unending cruelty that pervades a life long after it's over.
(This book comes with a trigger warning for SA)
6. Rise Up Women! The Remarkable Life of the Suffragettes by Dr Diane Atkinson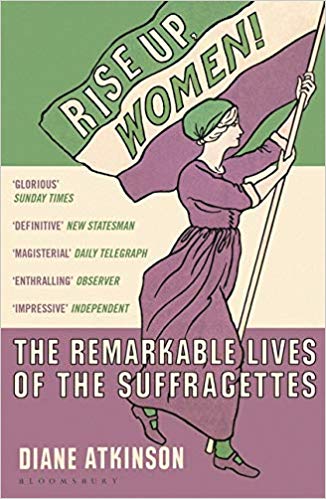 Atkinson's book covers the history of the suffragette movement in the UK, one of the biggest feminist movements of the 20th century. The term suffragette was adopted by the British Women's Social and Political Union (founded by the Manchester-born Emmeline Pankhurst) from 1906 onwards.
It's incredible to think about the fact that women weren't allowed to vote or participate in public life until 1918. This book chronicles the lives of over 100 women who were instrumental in bringing about this change.
For anybody who wants to understand the history of feminism with a detailed legal and social analytic lens, this book is packed full of information that will give the reader an insight into how far feminism has come and how far it still has to go.
7. Slay in Your Lane: The Black Girl Bible by Elizabeth Uviebinené and Yomi Adegoke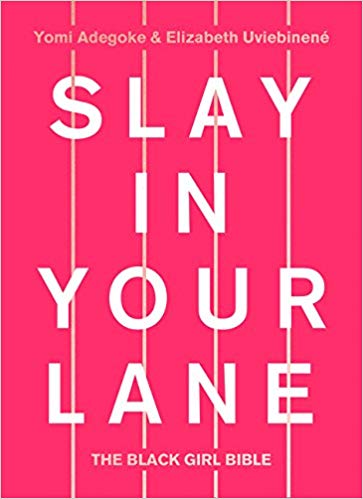 Elizabeth Uviebinené decided to write a book dedicated to black teenagers and women, with the type of advice that she wished she had received when she was younger. As a marketing professional, she reached out to her friend Yomi Adegoke to help her write the book. They wanted to include as much relevant information to put together a book full of life lessons, research and inspirational stories.
They interviewed 39 successful black women across different sectors to give visible representation to women who have all achieved significant successes in their careers. This impressive list includes Estelle, Margaret Busby, Jamelia, Gemma Cairney, Dr Maggie Aderin-Pocok and Bola Agbaje. The book can be quite difficult to read in parts, as you realise the depth of the struggle that so many people of colour (and particularly black women) are still facing in today's unequal society.
But the overarching message of the book is a hopeful one as Uviebinené and Adegoke face the future determinedly and with compassion for others.
8. The Cost of Living by Deborah Levy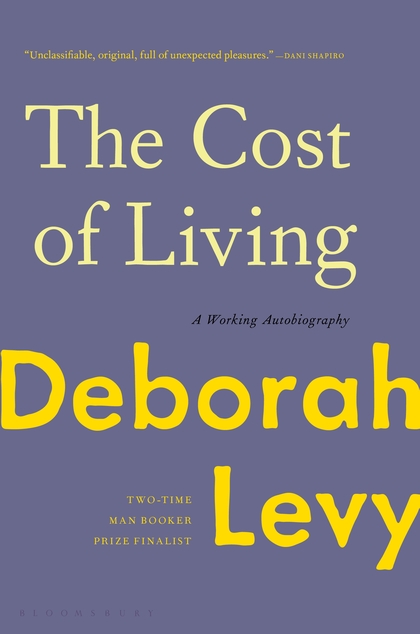 Levy writes eloquently about her experiences of being divorced at the age of 50. Her lifestyle, while far from being carefree, is still a highly privileged one so it may not be a book that everyone connects with. She presents her experiences with men and describes the way that they exist differently in the world.
Inspired by the brilliant Simon de Beauvoir, Levy reflects on different aspects of womanhood and frames her separation as liberation from a lifetime of emotional, unconscious and political stifling. It is quite a conceptual book, but it's easy to get drawn into the writing.
Most women will recognise the experience of being limited by men's voices (something that is presented as the opposite of 'mansplaining').
9. The Guilty Feminist by Deborah Frances-White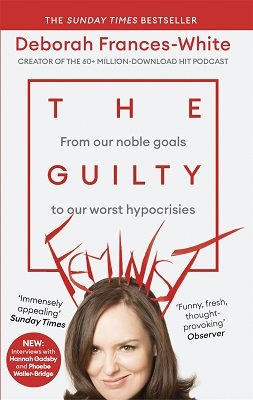 What are you supposed to actually do or think or wear or say or support when you're a feminist? Exploring the many facets of this question is the entire reason for Frances-White's book and podcast.
Being a 'good feminist' is not easy. She touches on a number of issues to illustrate her points, including the topic of makeup, marriage, children, sex, religion (she used to be a Jehovah's Witness) and working life: all issues that are experienced profoundly differently by men. Frances-White is also acutely aware of the impact of the word 'feminism' and how people can react to it, noting contemporary issues such as 'white feminism' and the so-called 'trans exclusionary radical feminism'.
It's an incredibly complex and wide-ranging topic that she deals with in a highly accessible manner and because of this, the book wouldn't alienate any readers. Not only does the book do a wonderful job of describing what feminism means today, she also provides a thorough historical and philosophical background to the movement.
Her aim is really to demystify what feminism means and to make sure that readers aren't threatened by the pressure of conforming rigidly to the 'right' type of feminism, and that they are enabled to make decisions based on what works best for them in their individual contexts. She definitely achieves this, and this is why this book had to feature on our list.
10. It's Not About the Burqa: Muslim Women on Faith, Feminism, Sexuality and Race by Marian Khan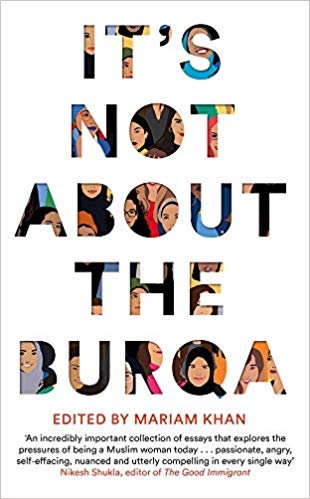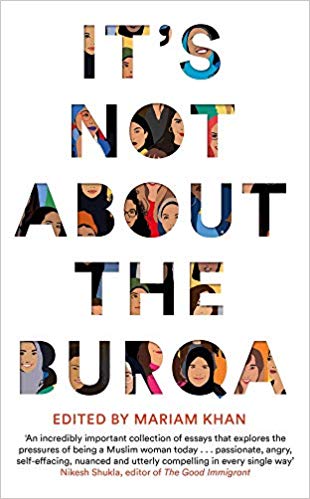 This book is top of our list for many reasons. Khan brings together Muslim women's voices in a powerful collection that allows them to speak without a filter or a lens. The politicisation of the burqa is an issue that affects so many women and is something that primarily men, politicians, governments and religious leaders have very strong opinions on.
A quote from Mona Eltahawy within the book reads: "I believe the role of the writer is to tell society what it pretends it does not know," and she presents the contradiction that exists between the accusations of misogyny that Islamaphobes hurl, while ignoring their own biases.
She goes on to discuss how discovering feminism for her felt like discovering a light that led her to mental and emotional freedom. In another story, Coco Khan discusses her mother and their differing experiences of community and how their conversations usually go when she tries to talk to her mother about concepts like modesty culture. This book is highly important to read.
Tabloids and society focuses too heavily on the first word in the identifier "Muslim woman" but this book makes a compelling argument for why we need to condemn those who would try to put them in a box and reduce them to the clothes they wear.
Frequently Asked Questions
What does modern feminism mean today?

This might seem like too obvious of a question to ask, however it's one that is regularly addressed in modern literature, and also a questions we're often asked by our readers looking to know more about modern feminism.
In today's culture, core principles of modern feminism have been found to revolve around the accommodation of feminism in new media and ensuring feministic ideals continue to be far-reaching. For more information, studies such as this one have been actioned to truly outline what feminism means in the modern age.
Why do some people see feminism as something negative?
Like any ideologies or movements, the zeitgeist will first challenge ideals before accepting them. Feminism is certainly no stranger to a set of ideas being challenged, and though they're truly for the better, dated schools of thought will always challenge what's new and accepted.
When did feminism start in the United Kingdom?
Mary Wollstonecraft (also regarded as the grandmother of of British feminism) first introduced feminist ideologies into Britain in 1792, with the publication of 'The Vindication of the Rights of Woman'. This work of feminist philosophy was surprisingly well received, given the time of publication.
Conclusion
There you have it, our top 10 list of feminist books chosen by our editors (and fans of empowering literature). Have you picked the book you're planning on buying yet? Do you have a person in mind that you'll be buying one of this books for? Leave a comment below if you've read any of these books and let us know your thoughts.