We've ranked the best books written by the one and only Jocko Willink.
If you've landed on this page, you've no doubt already seen The Jocko Podcast, experienced Jocko on multiple media formats, and may have even heard of some of the more popular books written by arguably one of the most famous Navy Seals in recent years.
But, which of Jocko's books are the best in terms of takeaways for the reader? From his range of kids books to the increasingly popular field manual series, Jocko has certainly taken the literary world by storm in recent recent years (even starting his own book company, 'Jocko Publishing', in recent years). Let's have a look at which books make the top of our list.
1. Extreme Ownership: How U.S Navy SEALs Lead and Win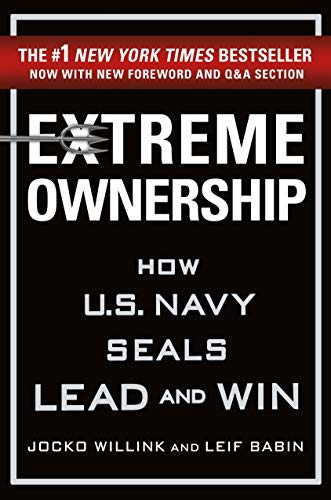 This book is at the top of our list as it's probably the one that most people, whether Jocko fans or otherwise, have heard of. The book is written by Jocko and his brother-in-arms, Leif Babin, who together commanded SEAL team three's task unit bruiser, of Chris Kyle fame.
The book does exactly what it says on the tin. It's a hundred life's worth of battle-hardened thoughts and takeaways, which all culminate in one very clear message… discipline equals freedom. This mantra is what has seen Jocko become a huge name in the world of media, podcasts and books alike, and is the core of the Extreme Ownership book.
The book can be a little one-note in its messages, but with battle scenarios and real life lessons along the way intertwined with mantras and ways to approach any task in life, it's certainly a must-have for those that feel they need to get back on the path, and have a little bit of tough and proven motivation to do so.
2. Marc's Mission: Way of the Warrior Kid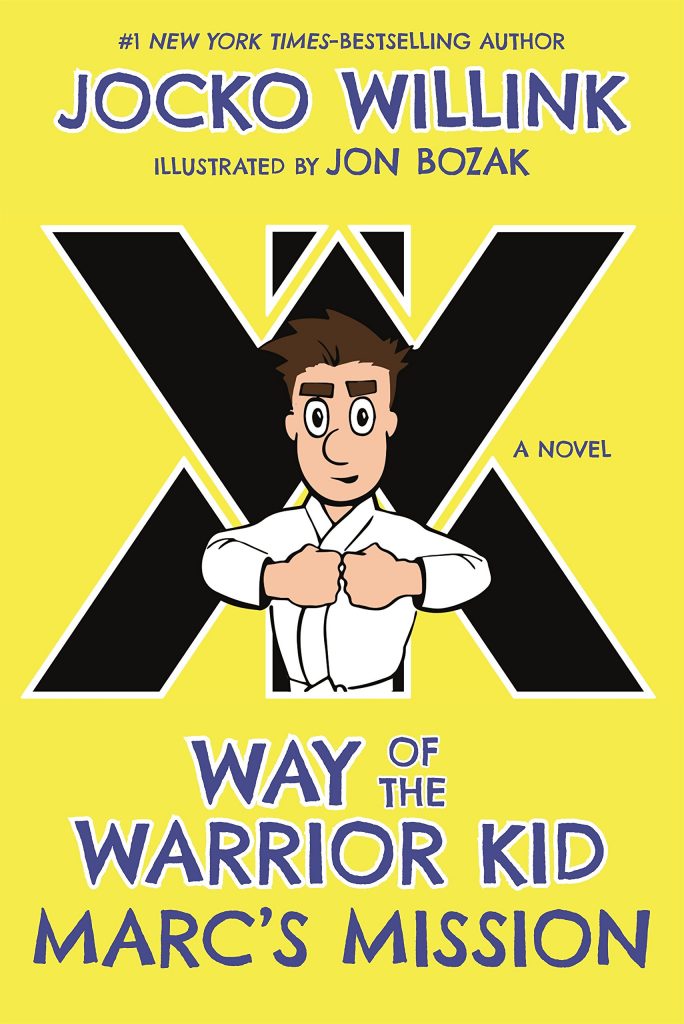 The way of the warrior kid is Jocko's logical next-step foray into expanding his publishing empire. It has similar lessons from the Extreme Ownership book, but naturally presented in a vibrant and illustrated format, using a lovely story that kids can get on board with.
The lessons are very much the same. We won't spoil it, but essentially it's all about the kind of advice that a parent would tell their child who comes home upset from school because they can't do something. Nobody is born knowing everything, so it's all about taking ownership of the situation and realising that with hard work, you can learn what you need to.
It's also a fantastic lesson for parents, in regards to putting a development plan together for their children. Or, just invite your navy SEAL brother over like Mark's mum does in the book!
Either way, you might be put off seeing that these are the same lessons as Extreme Ownership, or that children wouldn't want to read a book by a SEAL. This couldn't be further from the truth; the way of the warrior kid belongs on a book shelf in the home.
3. Discipline Equals Freedom: A Field Manual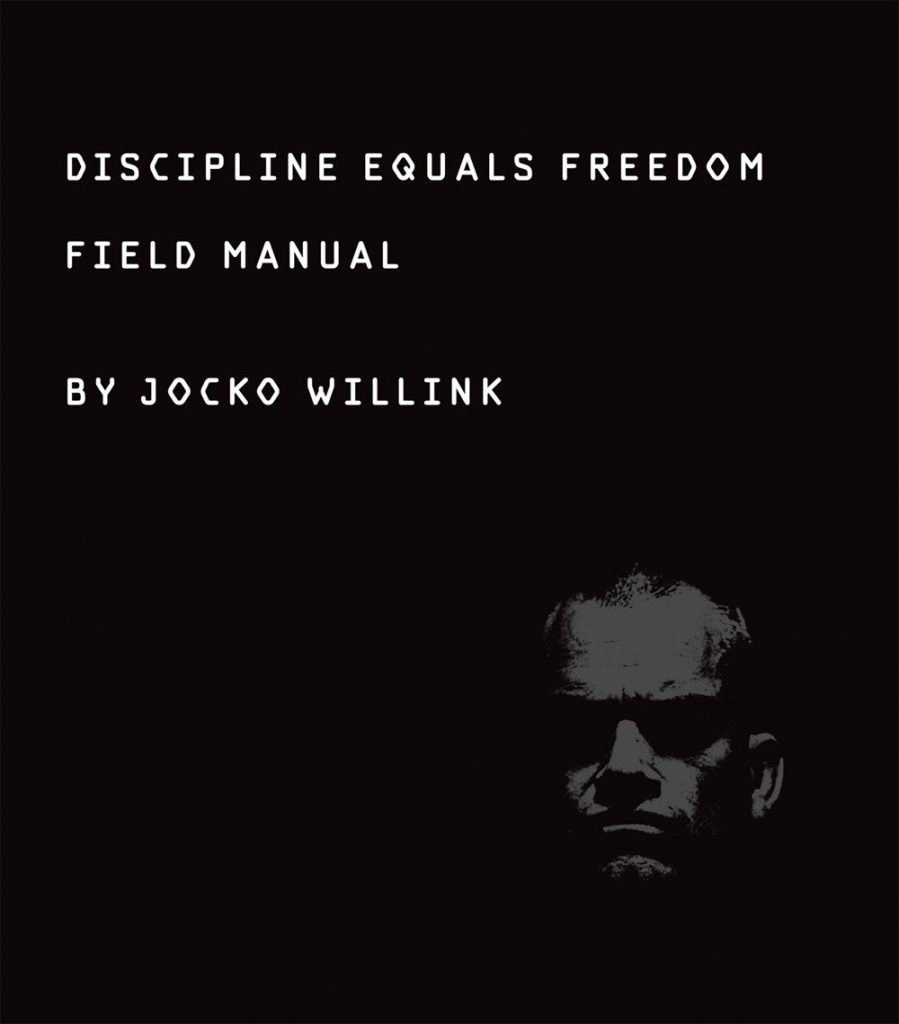 You might've guessed a trend in the types of books that Jocko publishes. Discipline Equals Freedom, the Field Manual, feels and reads like a culmination of all of Jocko's past works, podcasts and media appearances combined. It's simply everything that Jocko preaches, has answered countless times, or has spoken about, evolved into the written word.
The field manual format reads incredibly well, and can be digested quickly. The manual includes workouts from beginner to advanced, and methods for dealing with everything from being in a mental slump, procrastinating, shyness, fear and much more.
If you know any Jocko fans, this would also make an absolutely brilliant birthday or christmas present due to its immediately striking design and layout.
4. The Dichotomy Of Leadership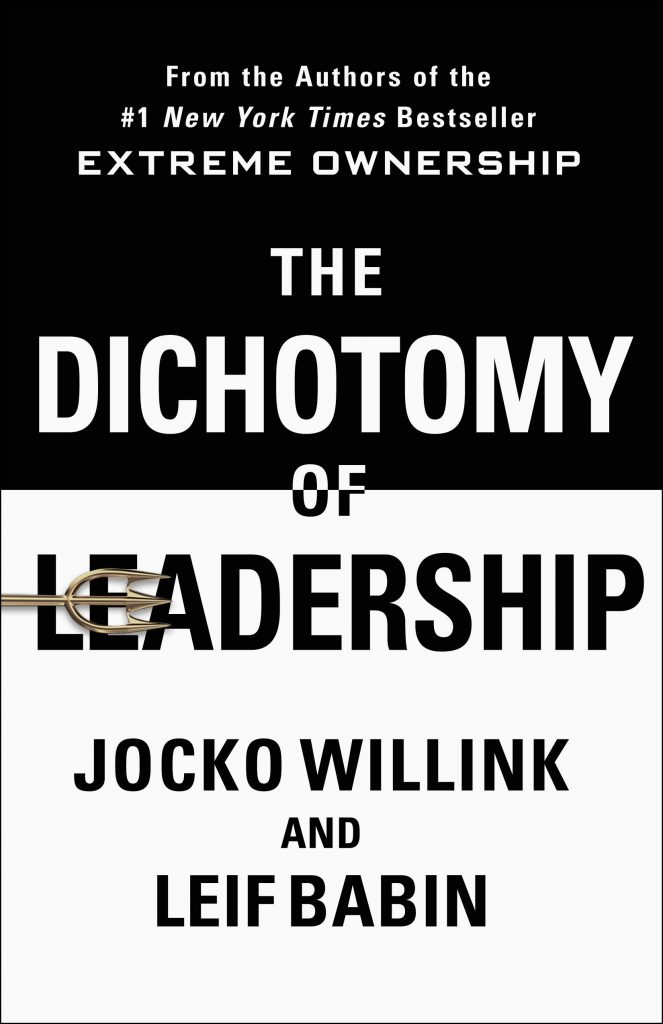 This is one of Jocko's newer books, and feels like a logical extension of Extreme Ownership. What we like about this one is that it's almost like a compilation of the types of questions that Jocko answers on his podcast, specifically those related to taking ownership in business scenarios.
In typical Jocko and Leif style you'll encounter battle stories and scenarios along the way, alongside life lessons and much more to tie the lessons related to dichotomy together.
If you loved Extreme Ownership and are an avid listener of Jocko and Echo (on the Jocko podcast), then you'll love The Dichotomy of Leadership too.
Keep a (shooting) eye out on this guide as we update it as and when Jocko publishes new works. Be sure to check out his podcast too…seriously, go and do it now!